About Us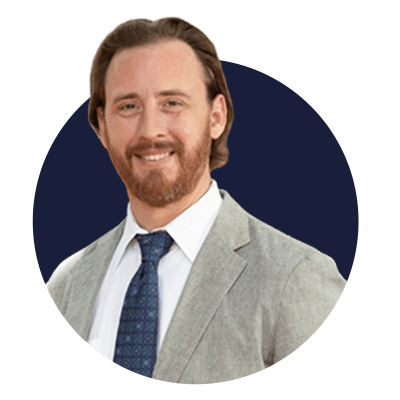 Established in 2007 by Benjamin T. Barnett, The Barnett Firm was founded to offer solutions for a range of family law, adoption and civil matters. As long-time residents of Knox County, our attorneys understand the legal challenges that are unique to East Tennesseans. As seasoned litigators, we have represented our clients throughout East Tennessee courthouses. This extensive trial experience helps us navigate judicial procedures efficiently and design effective legal strategies.
To learn more about our attorneys, please read their biographies below:
Although our lawyers have a commendable record of success in the courtroom, we take pride in excellent customer service. We recognize that your domestic disputes are among the most difficult types of conflict that you will face. We appreciate that you may be unfamiliar with the methods the court requires to resolve these issues and keep you informed. As a result, you gain a legal ally who can address your concerns with compassion and up-to-date knowledge. At The Barnett Firm, we accomplish both of these tasks through informed, aggressive representation.
When you retain our practice, you will work alongside a dedicated lawyer and paralegal during each stage of the legal process. We will share available alternatives and thoroughly explain the results of actions you take so that you are able to make informed decisions.
Attentive Legal Aid For Personal Matters
We offer comprehensive counsel for a range of matters, including:
Adoptions
Alimony / Spousal Maintenance
Allocation of Parental Responsibility
Annulments / Invalidity of Marriage
Asset Discovery
Child Custody / Visitation / Allocation of Parenting Time
Child Support
Child Visitation
Civil Orders of Protection
Contempt Proceedings
Contested Divorce
Contesting Prenuptial Agreements
Custody Evaluations
Custody Issues for Non-Married Parents
Divorce
Divorce and Business Valuations
DNA Paternity Testing
Domestic Partnership Agreements
Domestic Violence
Enforcement of Orders
Fathers' Rights
Forensic Accounting & Business Valuation
Grandparents' Rights
Guardianships
Legal Separation
Modifications / Terminations
Mothers' Rights
Name Change(s)
Orders Of Protection
Parental Relocation or Removal
Paternity / Parentage
Pre and Post Nuptial Agreements
Pre-divorce Planning
Property Division
Relocation with a Child / Children
Same-Sex Divorce
Separation
Spousal Maintenance
Stepparent Adoption
Support
Support & College Education
Support & Day Care
Uncontested Divorce
Visitation
The personal nature of domestic conflicts may make it difficult to act in a manner that promotes your family's long-term welfare. As your legal advocates, we can help you avoid getting sidetracked by past disputes and focus on future resolutions.
Struggling With Family Disputes? We Can Help You Find An Acceptable Solution.
We invite you to contact our office in Knoxville, Tennessee, via phone at 865-474-0128 or via online message.
Practice Areas
Our Location
7417 Kingston Pike Suite 203 Knoxville, TN 37919
865-381-0514